Finishes
All of our statues are painted to order. This means we can finish the statue to look exactly how you prefer. We have a large variety of standard finishes that are available at no additional cost.
We also can use fancy paints, and add extra decorative trim for additional cost.
METAL CROWNS AND HALOS ARE AVAILABLE AT ADDITIONAL COST
Cold Cast Marble and Bronze
We can make any of our statues as Cold Cast Marble or Bronze. This is where we imbue the resin with a high concentration of marble or bronze dust. The result is a finish that looks and feels like real marble or bronze. There is no paint, as the color comes from the resin itself.
Here are some examples of different finishes:
OUR LADY OF MERCY 33″
OUR LADY OF MERCY 33″

Standard Finish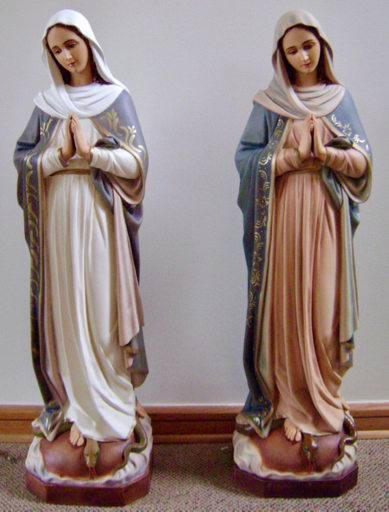 Antique White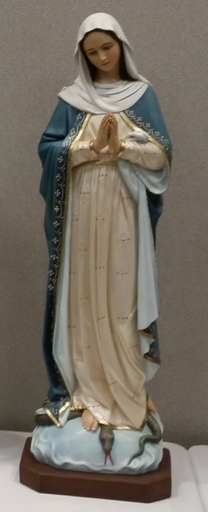 OUR LADY OF GRACE 48″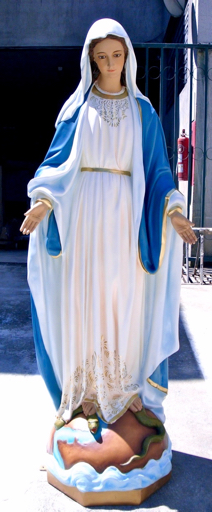 Standard Finish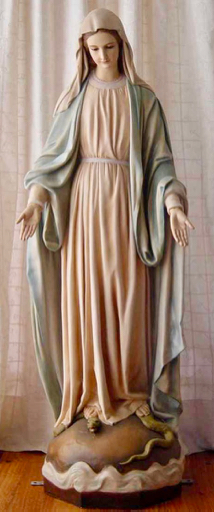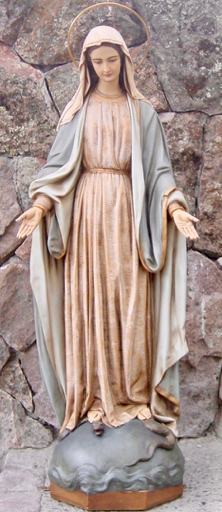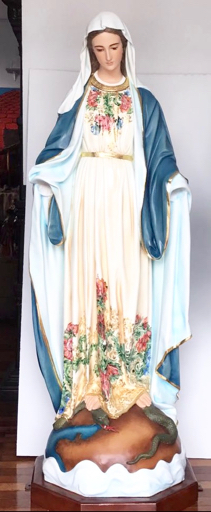 Decorative Finish


No products were found matching your selection.